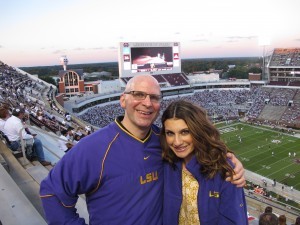 Thomas is the global business unit leader of OHNS.
Tell us about your background and where you were before you came to Cook.
For six year, I was a critical care registered nurse. I was always interested in the industry side of medicine and I loved helping people, so I came to Cook. I felt that working for a medical device company would be the next step for me to impact patients on a global scale.
How did OHNS get started as a business unit?
I was with the Critical Care division for 11 years where I was working in a business development role. Because I was involved in the business development, I was always looking for new opportunities. We started researching the ENT field, and found there was a need for a manufacturer with minimally invasive expertise. I collaborated with my mentors and the company by looking into ways we could serve a patient population that was entirely new to Cook. I gave the presentation to the senior leadership on a Monday and I received a call on Thursday from the president of the company that I no longer worked for the Critical Care division. After confirming I still had a job, he asked Darin and I to start developing products for ENT patients.
What was it like starting a business unit?
Since OHNS is so young, we are still in that startup phase. It's a lot of hard work. Thankfully, it's easier when you surround yourself with smart and talented people. When you surround yourself with smart people, they support you and make you smarter. So it has been very fortunate that our business unit has been able to attract very high quality people. Everyone in OHNS is always willing to roll up their sleeves to take advantage of this great opportunity we have to grow, learn, and impact patients.
What's an interesting fact about yourself?
I bleed purple and gold during the autumn, sometimes traveling with my family to support my beloved LSU Tigers football team.