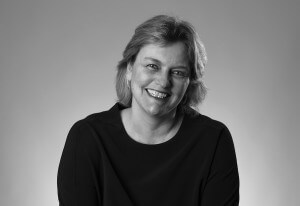 Sarah first joined Cook in 2008. In 2015, she joined the OHNS team as Sales & Marketing Manager for EMEA.
What did you do before joining Cook?
I was a National Sales Manager for a pharmaceutical company.
When did you first join Cook?
I first joined Cook Medical's Interventional Radiology team in May 2008.
How long have you worked in OHNS?
I made the move to OHNS in August 2015.
Why do you like working with the OHNS team?
Small is beautiful. As a new business unit we have the flexibility to introduce Cook products into another therapeutic area and work with customers in new and interesting ways, while still having the stability and infrastructure of a large, respected and established company behind us. It's a privileged position to be in.
What's the first thing you do every morning?
Sadly, I check my emails and the BBC news app on my iPad while drinking the best cup of tea of the day (the first one is always the best!).
What's your favorite part of the job?
The variety, no two days are the same. We are a new team working in a new therapeutic area and the excitement is infectious.
What is an interesting fact about yourself?
I can accurately pronounce the name of Llanfairpwllgwyngyllgogerychwyrndrobwlllantysiliogogogoch (the longest village name in Wales, UK). I'm not Welsh but my junior school friend's mum was and she taught me! It's my party piece!