The early days
Our company was founded in 1963 in Bloomington, Indiana, USA, by Bill and Gayle Cook. They used a spare bedroom in their apartment as their first 'factory' to build the three primary components for percutaneous catheterisation—wire guides, needles, and catheters.
That same year, Bill Cook met Dr Charles Dotter at a Radiological Society meeting in Chicago. This chance meeting started a relationship based on a shared vision to find better, simpler, and more efficient ways to treat patients. Together, they grew the field of minimally invasive medicine.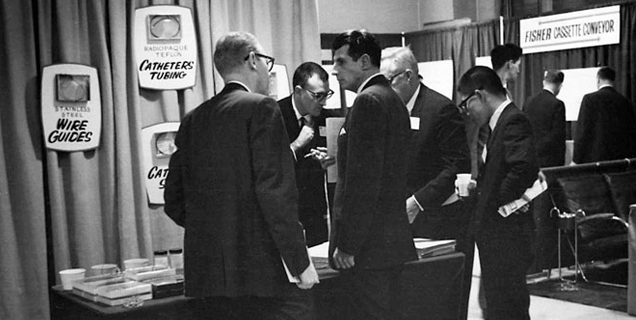 A time of intense expansion globally
Within a year of starting to make products for minimally invasive vascular treatments, the Cooks began working with European distributors to get their products in the hands of European physicians and their patients.
William Cook Europe was established in Denmark in 1969 to develop, manufacture, and distribute Cook devices to meet the growing demand for high-quality medical products across Europe. Throughout the next several decades, the Cook company continued to grow rapidly around the world. A second European manufacturing facility and European headquarters was dedicated in 1998 in Ireland. 
Expansion across specialties, fueled by collaboration
What set Cook apart in the beginning and continues to set us apart today is the synergy between physicians, engineers, and manufacturing experts when they collaborate to find solutions. The simple products used in minimally invasive treatments for vascular conditions were gradually adopted for use in other specialties or inspired new devices. 
Cook collaborated with physicians who needed new and better equipment to help their patients, especially in underserved specialities like gastrointestinal endoscopy, urology, and reproductive health. Between the physicians' ideas and clinical insights and our ability to develop, manufacture, test, and acquire regulatory approvals, together we were able to offer the medical community new treatments and devices to fill unmet needs for patients. 
Today we offer products in almost every area of the hospital and to treat conditions in almost every body system. Our products are available in 135 countries, and we employ over 10,000 people in Cook Medical locations globally.
Building on our success
A lot has changed in the many years that Cook has been in business, but one thing remains constant: our focus on patients. Our success is built on great people accomplishing great things together. We will continue to work together to find simpler, more effective options for doctors and better, faster ways to get our products to patients around the world.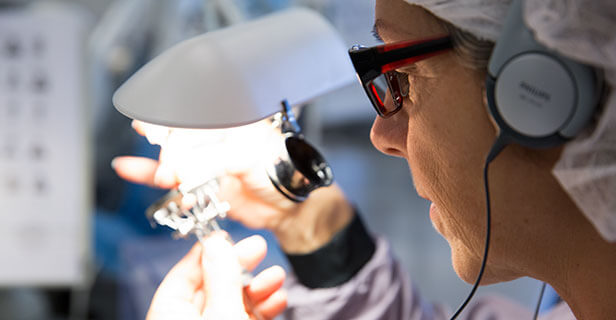 Find out more about our European Locations on our About page.
Find out more about the history of Cook on our US website.