Cook Group and Cook Medical sat down with The Herald-Times, the local newspaper in Bloomington, Indiana, to discuss Cook's transformation and preparation for healthcare of the future. These interviews resulted in a four-day series by veteran reporter Bill Strother as described by The Herald-Times below.
About the series
The four-day series explores how Bloomington-based Cook Group Inc. companies are being transformed from top to bottom to address the effects of rapid growth, intense competition and increase regulatory pressure, and to prepare for the next 50 years.
Monday, August 1, 2016
Herald-Times opinion piece
Friday, August 5, 2016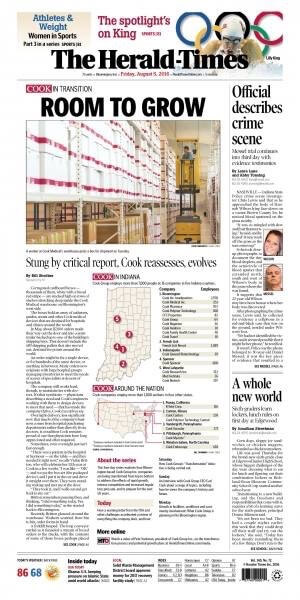 How a warning letter from the FDA and other challenges accelerated a review of everything that company does, and how.
Saturday, August 6, 2016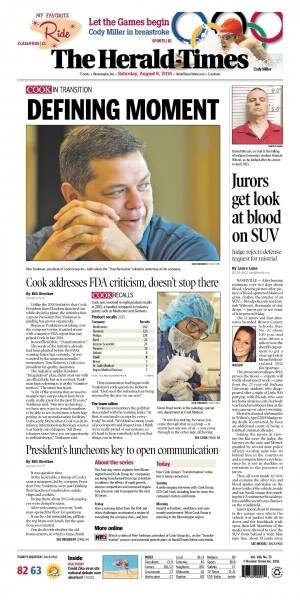 How Cook Group's "Transformation" initiative is being carried out.
Sunday, August 7, 2016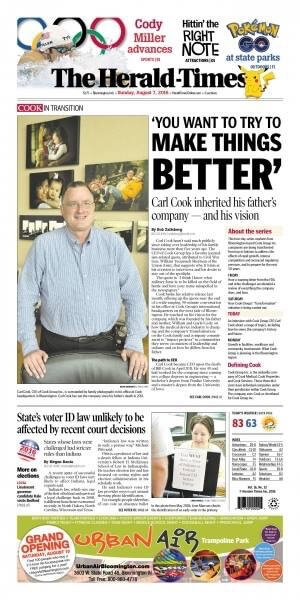 A wide-ranging interview with Cook Group CEO Carl Cook, including how he views the company's history and future.
Monday, August 8, 2016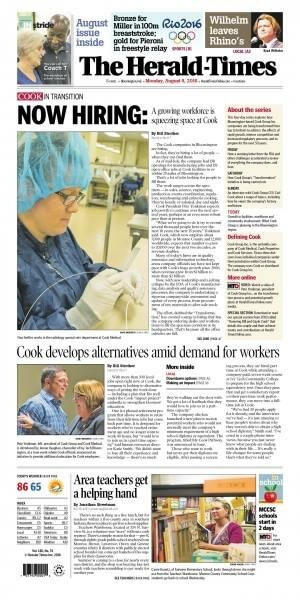 Growth in facilities, workforce and community involvement: What Cook Group is planning in the Bloomington region.
Tuesday, August 9, 2016
Herald-Times opinion piece