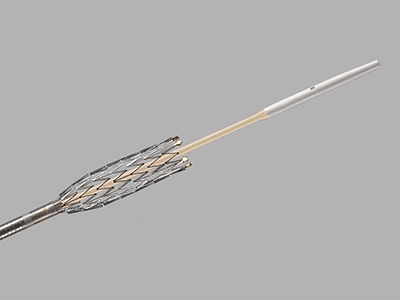 Cook Medical recently introduced two new longer-length stents to its Zilver 635® Biliary Self-Expanding Stent product line. The new 10 cm and 12 cm length stents boost the company's growing line of biliary clinical solutions and continues the long-standing advantages of the Zilver 635 Biliary stent portfolio.
"When facing any stenting procedure," said Barry Slowey, president of Cook's Endoscopy specialty. "The more viable treatment options you have, the better your patient outcomes can be. That's why we improved our Zilver 635 Biliary platform and added the two longer-length stents, which continue to advance Cook's expanding line of biliary clinical solutions."
With the redesigned 6 Fr introducer and new stent lengths, physicians can precisely place a stent that bridges the entire duct, from the challenging hilum all the way out to the papilla. The stents themselves balance important traits such as non-forshortening for precise* placement, radial force, flexibility and patency. Together, these features help practitioners to be confident in stent performance and focus on providing the best care possible.
*ZILBS-635 verification testing on file for deployment accuracy.
Warning: The safety and effectiveness of this device for use in the vascular system have not been established.