Over the last four decades, Cook Medical has blazed a trail in urology, collaborating with physicians to bring new ideas to life and enhance patient care. In the 1970s, we got our start working alongside urological pioneers like Dr Al Rutner to develop products such as a percutaneous stone removal set, a Flexi-Tip® ureteral catheter, and a universal wedge-tip ureteral catheter. Those first products helped lay a foundation for innovation and showed us the way forward. We continued our game-changing ways and in 1998 we launched the NCircle® Nitinol Tipless Stone Extractor—the first basket to feature nitinol wire construction.1 Our culture of collaboration will continue to drive our innovative efforts for years to come.
As our reach has expanded, our focus has remained constant: patients come first.
This way of thinking has led to strong, lasting relationships with the great thinkers and leaders in urology from around the world. It has fueled our commitment to do better and serve more. And the result has been a growing number of patients served.
"Our products have had an impact in the lives of over 20 million patients so far," said Jean-Marc Creissel, Vice President of Cook Medical's Urology division. "And we're just getting started."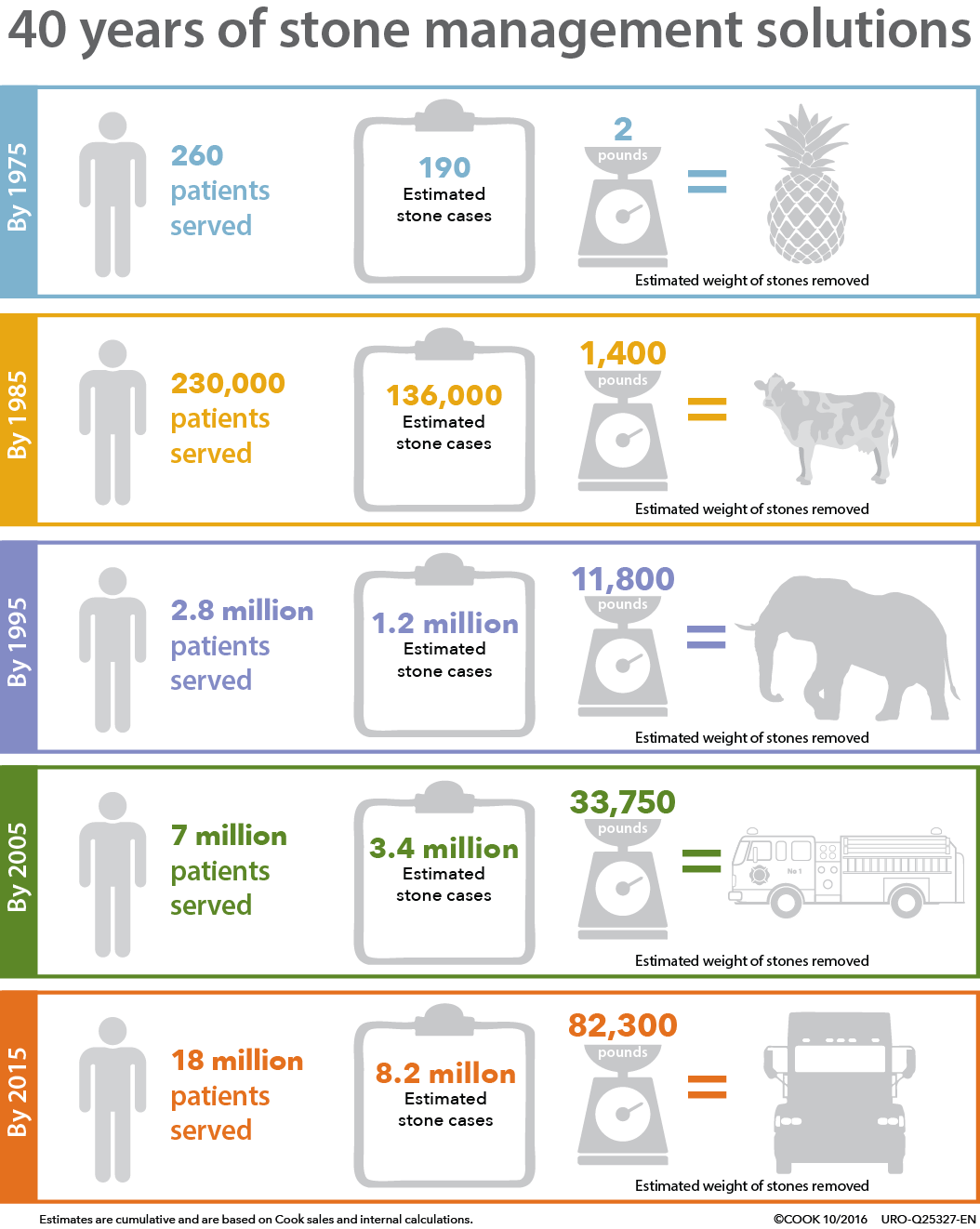 For more information on the products listed in this post, please see their instructions for use.
---
1Monga M. Ureteroscopy: Indications, instrumentation & technique. New York: Humana Press; 2013:180.