Interventional Radiology offers Cook Vista® drainage training in Italy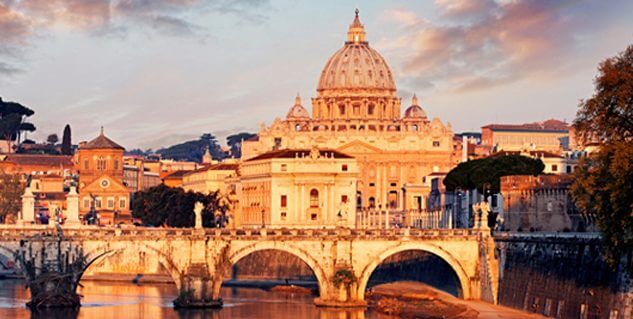 Cook's Interventional Radiology team offered a two-day Vista Education and Training workshop in Rome, Italy. The training, entitled Complex Drainage, included didactic and hands-on sessions covering drainage, nephrostomy, and abdominal cases using Cook products. The second day was devoted entirely to hands-on training. Dr Simone Vagnarelli and Dr Antonio Bruni, interventional radiologists at the San Giovanni Addolorata Hospital in Rome, served as proctors.
Dr Cesare Ambrogi, who manages the vascular and interventional radiology department at the San Giovanni Addolorata Hospital, led the training sessions and was recently interviewed by Arianna, Field Support Administrator, Cook IR.
Arianna: What led you to organize a drainage course?
Dr Ambrogi: We felt it was important to provide an opportunity for colleagues to collaborate face to face with one another and have the satisfaction of sharing their results.
Arianna: As an expert, how often do you feel the need to re-explore these topics?
Dr Ambrogi: Even though the themes explored in this course are often addressed, there are always improvements that can be made, especially in cases involving abscess drainage and fluid collection management.
Arianna: Did you find that the participants were interested in exploring other drainage topics that might be part of a future Vista training?
Dr Ambrogi: The participants, especially after seeing the results we achieved, said that they were interested in investigating issues concerning the treatment of enterocutaneous fistulas by using Cook devices. Biliary drainage was also a topic that interested the participants.
Arianna: What did the participants seem to like most?
Dr Ambrogi: They really liked the fact that the didactic session was demonstrated in an interactive way, and they also liked the variety of cases that they observed in our hospital throughout the second day of the workshop. I spoke with the participants to get feedback and they were extremely satisfied overall.
Arianna: What did you think of the participants in this Vista session?
Dr Ambrogi: It was a highly experienced team with extensive experience in the extravascular field who helped to make the course very interactive and very interesting.

Dr Vagnarelli and Dr. Bruni are paid consultants of Cook Medical.
Dr Ambrogi is not a paid consultant of Cook Medical.