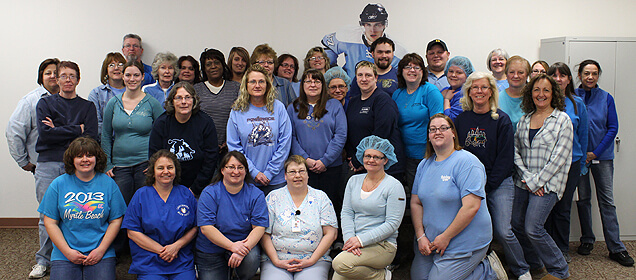 Today, Cook Medical employees participated in "Dress in Blue Day!" Every year, the Colon Cancer Alliance encourages anyone and everyone to wear blue on 7 March as a way to raise awareness for colon cancer.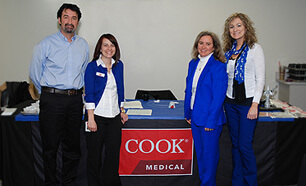 Awareness is one of the most important factors in catching colon cancer in its first stages. We believe it to be one of the most treatable forms of cancer-if caught early enough.
"Dress in Blue Day" is an easy, effective way to inform individuals of if, how and why they need to be screened for colon cancer. Not to mention, blue is one of our best colors!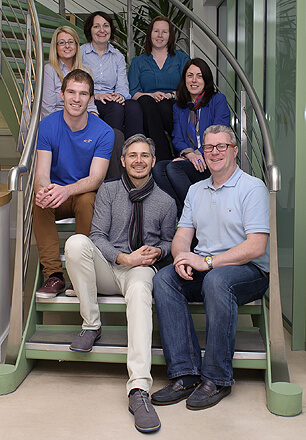 Dressing in blue today is important to us because colon cancer is the second leading cause of cancer-related death in the United States1. This common form of cancer could be affecting those closest to us, which is why we need to inform others about risk factors, symptoms and screenings. These are all essential to growing the current list of one million colon cancer survivors in the US1.
By participating in "Dress in Blue Day," we hope to:
• Raise awareness of the 3rd most common cancer in the US1
• Honor the memory of those who have lost their lives to the disease
• Encourage colon cancer screenings-they save lives!
• And contribute to a future free of colon cancer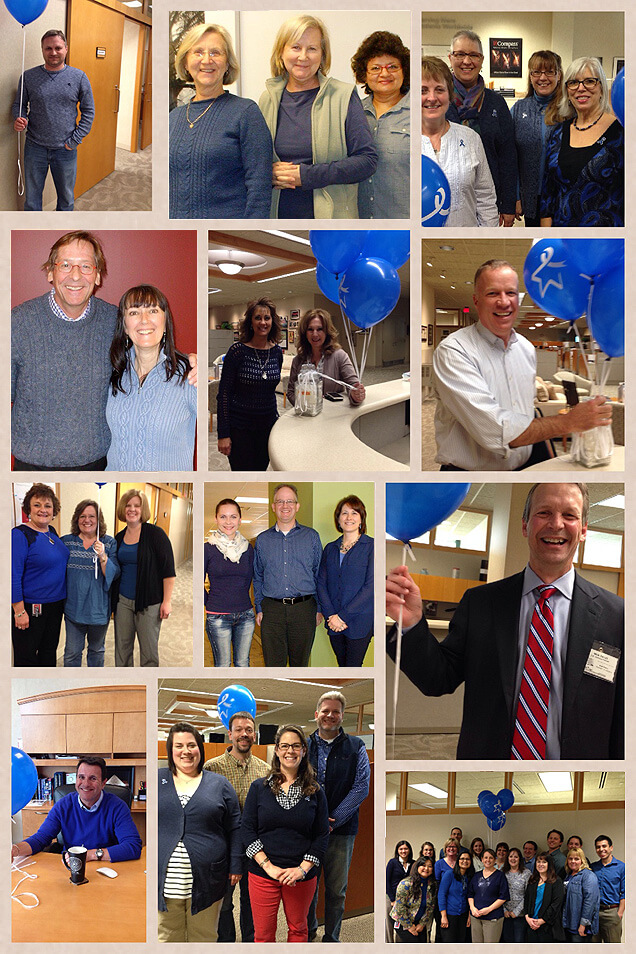 ---
1Colon Cancer At-A-Glance. Colon Cancer Alliance Web site.
http://support.ccalliance.org/site/PageServer?pagename=dibd_cc_overview
Accessed February 27, 2014.