Interventional Radiology access now for ERCP
The same performance that sets the standard for wire guide access in interventional radiology is now available for ERCP. We tailored interventional radiology technology specifically for ERCP wire guide access. With one of the most flexible tips on the market, Acrobat gives you the same Cook-pioneered technology that interventionalists rely on everyday for difficult selective and superselective vascular access.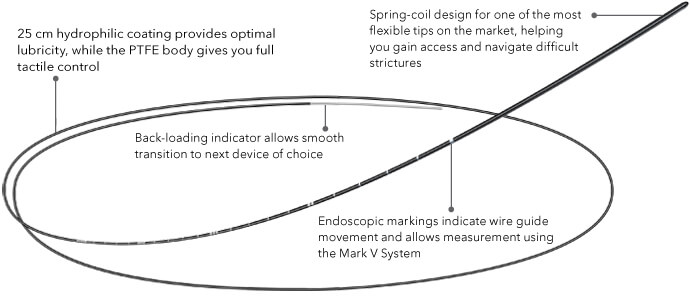 Performance you can measure
The only sure way to prove wire guide tip flexibility is to measure it. That's what we did, and Acrobat performed superbly. It is so flexible that it required the least amount of gram-force to initiate an alpha loop 1 cm from the distal tip. So now, whether you're cannulating or traversing difficult strictures, the Acrobat Calibrated Tip wire guide can be your everyday wire guide that performs like a specialty wire.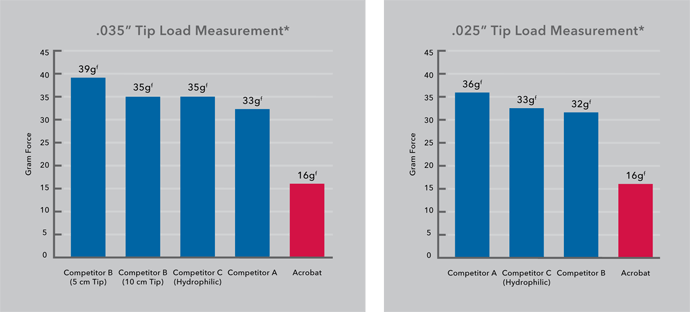 Tip flexibility: Changing with the times
One of your procedural goals will never change: simple, reliable access during ERCP. One thing that has changed is tip flexibility. Over time, wire guides have become more and more flexible. At Cook, we didn't stop until we made a wire guide tip that is measurably one of the most flexible on the market: the Acrobat Calibrated Tip wire guide.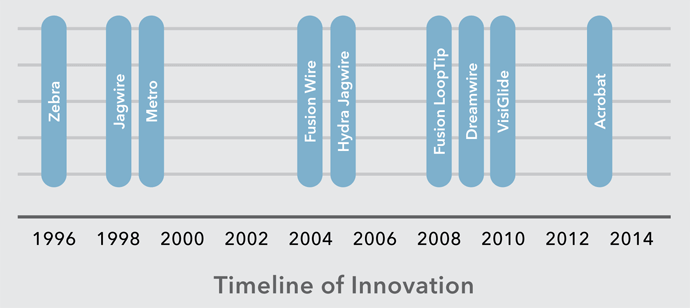 Click here for more information on:
Acrobat™ Calibrated Tip Wire Guide