Support your endovascular procedures with a comprehensive portfolio of Cook accessories. View our products' indications for use and ordering information.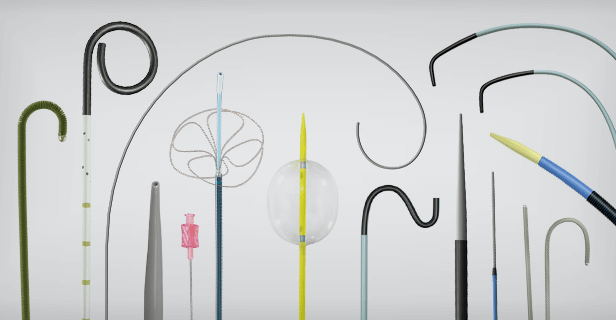 Accessories
Balloons
Catheters
Van Schie Beacon® Tip Seeking Catheter
Aurous™ Centimetre Sizing Catheter
Torcon NB® Advantage Beacon Tip Catheter
Royal Flush® Plus Beacon Tip High-Flow Catheter
Wire Guides
Lunderquist® Extra Stiff Wire Guide
Amplatz Support Wire Guide
Roadrunner® UniGlide® Hydrophilic Wire Guide
Roadrunner PC Hydrophilic Wire Guide
Rosen Wire Guide
Vascular Retriever
Dilator Set
Introducers
Check-Flo Performer® Extra-Large Introducer
Flexor® Keller-Timmermans Introducer
Performer™ Introducer and Set
Needle
One-Part Percutaneous Entry Needle
More information about accessories procedure packs is available in the Zenith Physician's Pocket Reference Guide. Please click on the image below to learn more.