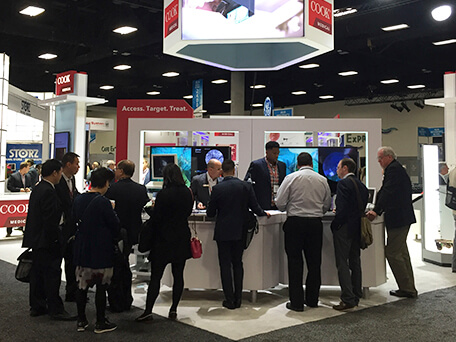 This year's American Urological Association (AUA) annual meeting in San Diego was only the second urological meeting I've attended since moving over to Cook Medical's Urology division at the end of last year. I've been to numerous meetings with Cook's Peripheral Intervention (PI) division, and at first glance there were many similarities. When I first stepped into the convention center, it felt as if I were walking into a PI event, and it took me a second before I started to truly take in my new surroundings (maybe it was seeing mannequins in stirrups), but then I quickly began to dismiss those first impressions.
Collaboration is nothing new for Cook, no matter the specialty. I spent a lot of time meeting with companies and physicians to discuss and collaborate on product ideas. Little did I know my PI perspective would soon come in handy. At one point, I was talking to a physician about a particular product idea, and I recalled that a device widely used in vascular procedures fit the description of the device he was envisioning.
As I reflected on this conversation after the meeting, it occurred to me that we often focus on physician and industry collaboration. But there is also a benefit to internal collaboration: working across our divisions to uncover innovative solutions. Just as it is advantageous for physicians to share experiences and ideas across specialties, Cook can benefit from sharing ideas internally. In addition to Urology, we have nine other specialties to get ideas from. Products and variations of products are frequently shared across our divisions. The Urology division has shared several devices with our growing Otolaryngology (head and neck) division, and there are other examples (like the Flexor® sheath technology) of how our internal collaboration has enabled us to provide innovative and effective products. But, as my AUA conversation uncovered, we may still have additional opportunities to explore.
As a post-AUA takeaway, I continue to ponder the possibilities that internal collaboration could hold. We're on to something there. The solutions our customers are seeking may already exist and may only be a stone's throw away if we just look inward.
---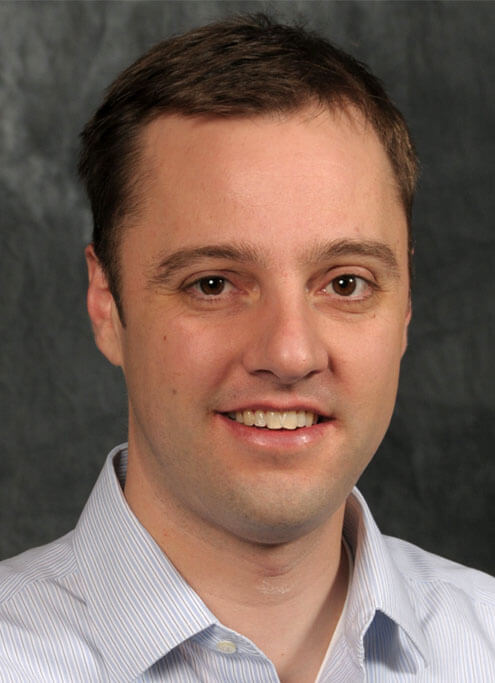 Johan Lowinger is the director of global product management for Cook Medical's Urology division. He previously served for 10 years as a global product manager in Cook's Peripheral Intervention (PI) division. Originally from Sundsvall, Sweden, Johan enjoys the mountains and biking in the summertime. For the past five years, he has coached his son's youth ice-hockey team.