Dear surgeon,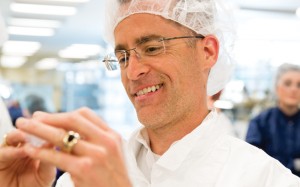 We are not satisfied with the state of surgery today. We won't be satisfied until every person who goes into an OR for a surgical procedure leaves with a positive outcome.
The tools that you need may not exist right now. Tell us what those tools might be.
The engineers at Cook Medical are hard at work creating new products, but they can't do it alone. We believe that the best surgical devices were envisioned by the surgeons who wanted to use them.
This is what we're looking for:
A device that doesn't exist. It sounds obvious, but many of the "new" devices in the industry are just reiterations of existing products. This type of innovation benefits a company's profit more than it benefits a patient's outcome.
 A device that is intended to help the patient. You know better than anyone that a patient is also a mother or father, daughter or son, brother or sister. The patient is a person whose care is in your hands. We think it's in our hands too. We plan to make only devices that benefit that person. If it isn't the best option for any patient, we're not interested.
A device that will disrupt the industry. The industry isn't perfect. We want frustrated surgeons to work with us to fix it. Let's eliminate the need for some surgical procedures. Let's find ways to save money. It sounds aspirational, but one new idea can make a big difference. Here's proof.
Tell us what device you need. Check out our innovation portal here to read more about working with Cook Medical.
Keep looking for ways to make surgery better.
Sincerely,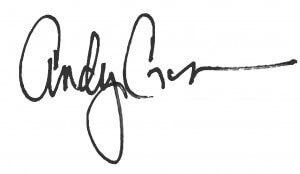 Andy Cron
VP Surgery