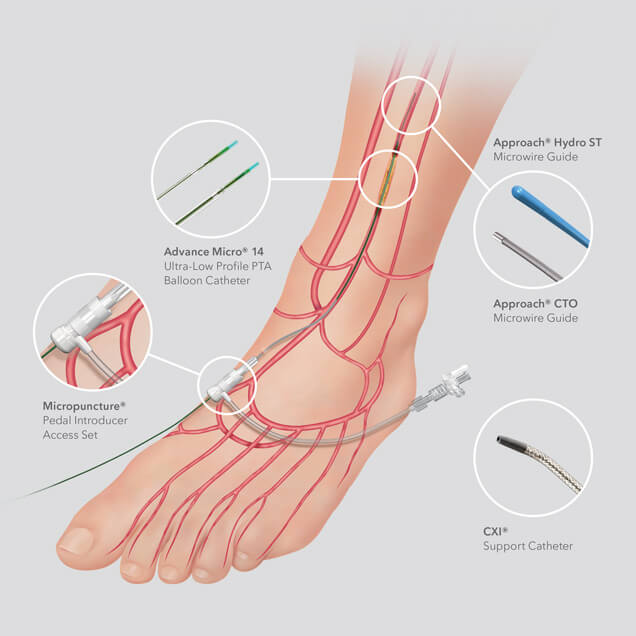 To give physicians another chance at limb salvage, Cook Medical offers products that are designed to facilitate a retrograde tibiopedal approach. These products allow you to access, target, and treat.
Access
• The 2.9 Fr ID Micropuncture® Pedal Introducer Access Set can be used as an interventional introducer when the supplied hemostasis assembly is attached.
Target
• The 2.6 Fr CXI® Support Catheter can then pass through the Micropuncture introducer.
• The Approach® CTO Microwire Guide is available in four tip-load options to help cross challenging lesions.
Treat
• The ultra low-profile Advance Micro® 14 balloon can also pass through the Micropuncture introducer, so you can treat from a tibiopedal retrograde approach as well as from a traditional femoral approach.