COVID-19 has changed the way that physicians are thinking about patient care, forcing them to adapt to new technologies and protocols. It has also given physicians the opportunity to think about the future of medicine, including what it may look like after COVID-19. Through this blog series, we're interviewing physicians to share their first-hand experiences on how they're adapting their practices during the COVID-19 pandemic, as well as their thoughts on the future of patient care.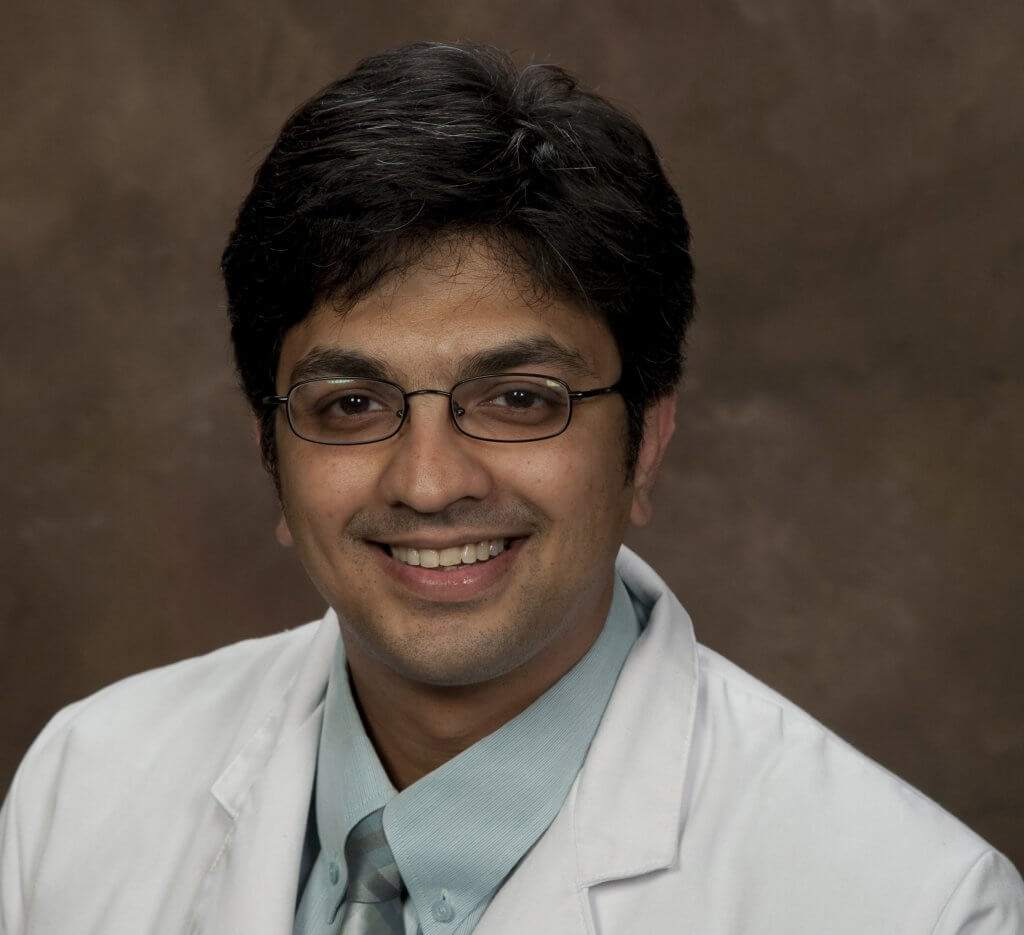 We interviewed Rohan R. Walvekar, MD, to get his perspective on patient care and what the future of sialendoscopy procedures may look like during the COVID-19 pandemic. Dr Walvekar is the Director of Salivary Endoscopy Service and the Co-Director of ENT Service University Medical Center in the department of Otolaryngology Head & Neck surgery at the Louisiana State University Health Sciences Center in New Orleans, Louisiana.
Below are some highlights of the interview. For the full interview, download the PDF here.
The future of sialendoscopy procedures
How have sialendoscopy procedures changed to adapt to COVID-19 in your practice?
COVID-19 has definitely changed our practice patterns, especially for outpatient services. Many of the otolaryngology procedures, including sialendoscopy, are now considered high-risk since they are aerosol-generating procedures (AGPs). Patients who need an interventional procedure, whether it is a routine flexible endoscopy as a normal part of a head and neck examination during their visit or an interventional sialendoscopy procedure, are now required to have a COVID-19 test within 48 to 72 hours of their in-office procedure, since these are all considered to be AGPs. Some of our clinic spaces have been re-structured to provide negative pressure ventilation in the rooms. In-office AGPs are performed in these negative pressure rooms with proper PPE precautions. Many practices at some sites, including ours, have moved to the use of disposable scopes and equipment when possible for COVID-19-positive patients. Social distancing and its impact on triaging patients, the need for COVID-19 testing, and the need to use additional sterilisation procedures to clean and turnover clinic rooms, e.g., UV light technology, has significantly reduced overall patient volumes in clinics. Some of these factors have also impacted surgical turnovers in the hospital setting, impacting surgical volumes. However, these precautions have been vital to help keep our patients, staff, and other healthcare professionals safe during this pandemic.
How will the procedural landscape for salivary gland treatment change?
The thought process for salivary intervention will be influenced by the COVID-19 status. For COVID-19-negative patients, the procedural landscape may remain the same. However, if the patient is COVID-19 positive, then the surgical intervention will be postponed until the patient is past the infective phase, i.e., after 14 days of quarantine and after demonstrating two successive COVID-19-negative tests. Or, if intervention is necessary, a gland excision route may be preferred for certain indications where intra-oral intervention may be complex and have a high risk of viral shedding—for example, an intermediate sized (5-6 mm) hilar stone in the submandibular gland that needs a combined approach procedure, laser fragmentation of hilar-intraglandular stones, or possibly an endoscopic management of high-grade diffuse stenosis. All of these conditions are surgical challenges.
It is more likely that procedures will move from in office to the operating theatre setting as the intervention is more controlled and measured. All healthcare professionals can take adequate PPE precautions, and once the patient is intubated, the risk of viral shedding decreases compared to an awake patient, who may cough, sneeze, or have a robust gag reflex.
Innovations will come in various ways to help the current situation. Innovations such as the ACE2-X solution could be helpful, if proven effective, to help reduce viral burden and make intervention safer. There are many new innovations, such as innovative techniques to perform examinations, negative pressure environments, and perforated face masks or helmets to allow ENT examinations.
Sialendoscopy products
Do you anticipate an increase in demand in Cook's minimally invasive sialendoscopy products?

I do anticipate an increase in the demand for certain Cook products, especially the disposable access catheters and wire guides. There also may be an increase demand for the use of the SialoCath® Salivary Duct Catheter, which may be considered for irrigation and washout procedures for chronic sialadenitis, radioactive iodine induced sialadenitis, and Sjogren's syndrome. Dilation followed by only irrigation with saline, or antibiotics or steroids, or a combination thereof may be a less-invasive alternative to endoscopy and pose a reduced risk of contamination to the salivary endoscope. For centres equipped with negative pressure clinics, the ability to perform these procedures may help reduce the demand for operating theatre time, which is already reduced due to the requirement for resource management and PPE conservation.

In the full interview, Dr Walvekar also answers the following questions:
The future of sialendoscopy procedures
As otolaryngology procedures start back up, how quickly do you see sialendoscopy procedures returning?
How have patient consultations and physical examinations changed?
How have you implemented PPE into your practice?
How are the examination rooms set up?
How are you screening patients for COVID-19?
We have heard of some physicians changing from betadine to chlorhexidine for prep prior to salivary and sialendoscopy procedures. Do you have any thoughts on this and the impact on COVID-19?
How do you see hands-on educational courses adapting to further physician education?
Will there be a shift away from surgical procedures?
Sialendoscopy products
Do you anticipate an increased usage of the Advance® Salivary Duct Balloon Catheter by bringing more stricture patients into the office and using ultrasound?
Do you anticipate an increase in the preference of disposable sialendoscopy devices over reusable devices?
To learn more about Cook's products for sialendoscopy, click here.
Dr Walvekar is a paid consultant of Cook Medical.
The opinions expressed by Dr Walvekar in this interview are his own, and not the opinions of Cook Medical, and represent his experience within his practice.