Bloomington, Ind. – Cook Medical today announced the introduction of its 2.9 Fr size Cantata® microcatheter with a .027 inch inner diameter (ID) and the Alight™ microwire.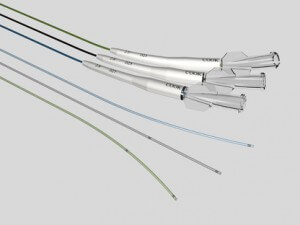 This .027 ID Cantata micro-catheter complements the existing .021 and .025 inch ID microcatheters, completing Cook's full line of embolisation micro-catheters. The new .027 ID microcatheter allows physicians to deliver a larger range of embolic agents to the target anatomy. Cantata microcatheters provide physicians with the ability to navigate when accessing small and tortuous vessels.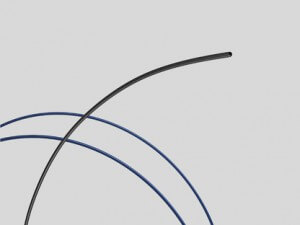 The Alight, a microwire that is a companion for most microcatheters, is available in a variety of lengths and configurations. The .016 inch Alight microwire is made entirely of nitinol.
'We are excited to continue expanding our embolisation line,' said Andrew Conder, senior global product manager of embolisation at Cook Medical, 'Our goal is to support physicians doing embolisation procedures by providing the products they need when they need them.'
About Cook Medical
Since 1963 Cook Medical has worked closely with physicians to develop technologies that eliminate the need for open surgery. Today we are combining medical devices, biologic materials, and cellular therapies to help the world's healthcare systems deliver better outcomes more efficiently. We have always remained family-owned so that we have the freedom to focus on what we care about: patients, our employees, and our communities. Find out more at www.cookmedical.eu, and for the latest news, follow us on Twitter, Facebook and LinkedIn.