Bloomington, Ind. – Cook Group is pleased to announce the promotion of Barry Slowey to president of Cook Endoscopy/Cook Winston-Salem. As president, Slowey will oversee the various functions in Winston-Salem, North Carolina, and will maintain his leadership responsibilities for the endoscopy clinical division. Slowey's in-depth understanding of the endoscopy market and wealth of experience at Cook will ensure strong leadership for the team as they strive to take advantage of the many opportunities globally in the gastrointestinal endoscopy field.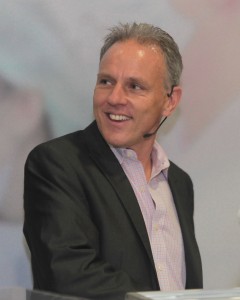 In 1996, Slowey joined Cook as the European marketing manager in the newly established Ireland facility. While in Europe, Slowey specialised in endoscopy, becoming the European sales and marketing manager. Slowey moved to Winston-Salem in 2002 and became the global sales director for the endoscopy clinical division. Most recently, Slowey served as vice president and global leader for that division.
When he accepted his new position, Slowey stated, "My goal is to provide clear direction and vision for our Endoscopy business. We hope—through excellence in operations, quality, innovation and customer service—that we continue to be the ideal partner for endoscopists globally while creating opportunity and stability for our employees as we strive to make a difference in patients' lives."
Outside of Cook, Slowey likes to spend as much time possible with his wife and their two sons. His other passions include nature, traveling, jogging, food, languages and reading.
About Cook Medical
Since 1963 Cook Medical has worked closely with physicians to develop technologies that eliminate the need for open surgery. Today we are combining medical devices, biologic materials and cellular therapies to help the world's healthcare systems deliver better outcomes more efficiently. We have always remained family owned so that we have the freedom to focus on what we care about: patients, our employees and our communities. Find out more at www.cookmedical.eu, and for the latest news, follow us on Twitter, Facebook and LinkedIn.