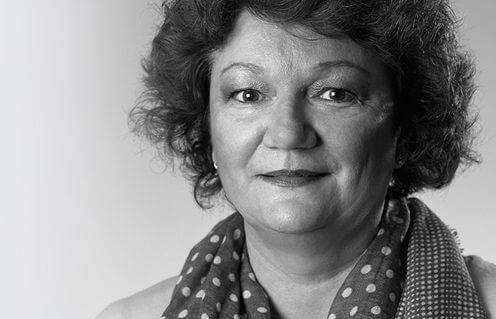 How long have you been with Cook?
I have been with Cook for 25 years, starting as a sales rep. In 2009 I became the sales and  marketing manager for IR in Europe, the Middle East, and Africa (EMEA). I am based near a small town called Ross-on-Wye in southwest England.
What does being the IR sales and marketing manager for EMEA entail?
I manage all aspects of IR business across EMEA, working closely with product managers, marketing managers, and regional sales managers—a team of about 70 people. I also work with our shared-services centre on a range of projects including meetings and events, customer service, and tenders and pricing. In order to better understand our customers' needs I regularly meet with my regional managers and their sales teams. Understanding how we can better serve our interventional radiologists' patient populations to deliver appropriate products and services, now and into the future, is my ultimate goal.
What do you like about your job?
I like the fact that no two days are the same and that I work with people from many different cultures. It is important to me to help sales teams develop and reach their maximum potential. It gives me a great sense of satisfaction to deliver our products and support services to healthcare professionals to help them provide patient care. There is nothing like the buzz you get when a healthcare professional uses a product for the first time and tells you how much easier, quicker, or better this will be for their patients.
What keeps you inspired and focused?
I'm motivated by working with energetic, proactive colleagues and by working in the medical device industry, where technology and procedures are always changing. It's challenging to keep up with all the new trends and developments. At Cook, we always look for ways to enhance patient care, and we partner with doctors to come up with new products that will improve patient outcomes. What could be more inspirational that that?
Looking ahead, what new and exciting challenges are in store for IR in EMEA during the next several years?
The changing healthcare environment in all countries will be the biggest challenge in the coming years. In the interest of getting our products to as many markets as we can, over the past six years we have developed a closer working relationship with our distribution partners in countries where we don't have a direct Cook sales force. Our ultimate goal is to make sure that our products and procedural range continue to benefit the IR specialty.