Thank you for visiting the new EU Cook Medical website. Here you will discover fresh, regional-specific product information as well as all the most up-to-date Cook Medical news in Europe. We think that you will find this site useful and informative and hope you will visit often!
Get the latest news on products available in your region
Above, you will see information on products, including Hemospray, EUS needles and Evolution Biliary. You'll also find links to the Cook Medical Endoscopy YouTube Channel, which contains a wealth of clinical cases, product animations and many interesting videos on disease awareness.
Coming soon
We will be rolling our exciting features as we move forward, such as more updates from our team around Europe and the latest news on some exciting educational events taking place around EMEA. Stay tuned!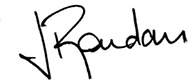 Jean Rondan
Sales and Marketing Manager, EMEA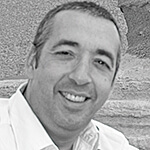 Jean Rondan is currently EMEA Sales & Marketing Manager for Cook Medical's endoscopy division. After a career in the financial world, Jean has spent the past 24 years working in the Pharmaceutical & Medical Device industries with his expertise focussed on the Endoscopy speciality.