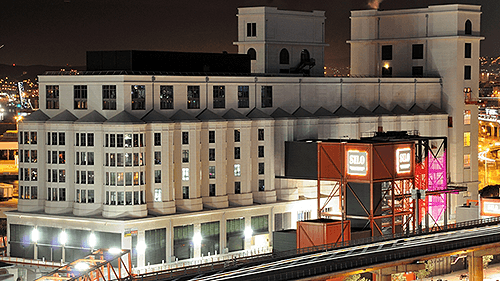 Following the huge success of last year's inaugural meeting, the second annual EUS-ENDO International Live Course is scheduled to take place in Marseille, France, September 27 and 28, 2018. Led by Dr. Marc Giovannini, the course will include live case transmissions from the Paoli-Calmettes Institute to the SILO Theatre in Marseille's new city centre. Cook Medical is delighted to be a congress sponsor and exhibitor.
During the first day of the congress, renowned international EUS and endoscopy experts will present lectures and live demonstrations focused on the latest developments in ERCP, ESD, therapeutic EUS, and more. Topics and procedures will include: the complementarity of EUS and ERCP for the treatment of biliopancreatic diseases, as well as demonstrate stimulating new procedures, such as radiofrequency ablation of biliopancreatic cancers, cholangiopancreatoscopy, confocal laser endomicroscopy, etc.
On day two, there will be three interactive sessions that will give participants the opportunity to discuss and debate with the experts on subjects such as pancreatic cystic tumour management, EUS-FNA or FNB and Barrett's esophagus.
The third day of the meeting, which will take place at the Golden Tulip Hotel, will be dedicated to hands-on training in ERCP, EUS-FNA and pseudo cyst drainage (T.EUS).
Abstracts presented during EUS-ENDO will be published in the Endoscopic Ultrasound review. The deadline for abstract submissions is 15 August.
This year Cook Medical is proudly celebrating our 20 year anniversary in the field of EUS. We entered the market in 1998 with our first EUS device and we have been working continuously to expand the capability of EUS procedures to improve patient care.
Please stop by the Cook Medical booth (booth number 16) in Le SILO to have a chat with our Endoscopy Team.
For more information on registration, the scientific program, abstract submission and more, please visit http://www.eus-endo.org/en/