In this series we meet members of the Endoscopy team from different regions around Europe. This month we talk to Olivier, our Regional Manager for France, Belgium and Switzerland.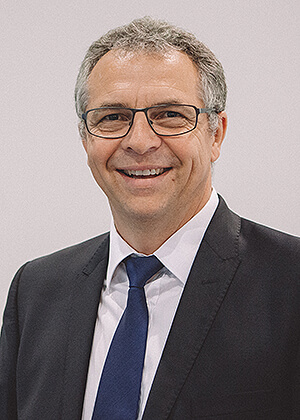 1. What is your current position with Cook Medical and how long have you been in this position?
I am the Regional Manager for Endoscopy in France, the French speaking part of Switzerland & Belgium and have held this position since 2008
2. What is a typical day like for you?
A typical day could be spending time with a sales representative in the field or going to see an ERCP procedure. I spend time with the Endoscopists after procedures for open discussions. I also spend time with sales representative to follow their activity and prepare future plans.
3. What, in your opinion, makes Cook Medical a unique company?
I think mainly the culture of Cook and the availability of top management. We have a "flat" organisation so this increases the speed of communication and decisions/ action from sales representatives right the way up to global leaders.
4. What about Cook Medical makes you most proud?
I'm most proud to work for a company that keeps People in the centre of all their decisions.
5. We are constantly striving to be innovative in Cook Medical. Tell me how you see this in action in the field.
Of course new products are the most important and visible, but we also innovate by focusing heavily on customer training. Our Hemospray Vista programme is a great example of this in action. This Vista program was really new for customers and for us and some didn't see the interest of such sessions, but once experienced we can now tell you that this program was a huge success and very valuable to physicians.
6. What do you like to do when you're not working?
When I'm not working I like to do a lot of different things, I don't like routine. I like to enjoy the moment and spend time with my family and friends. I like motorcycling and enjoy watching rugby matches. My family and I are also a 'foster family' for dogs during their education and training to become guide dogs for the blind.