In this series we meet members of the Endoscopy team from different regions around Europe. This month we talk to Nicola, our Regional Manager for Italy and Malta.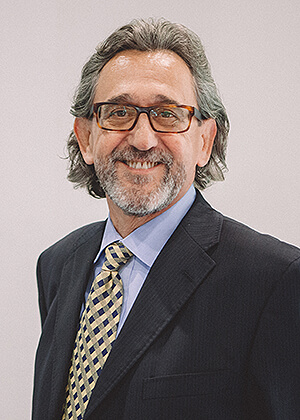 1. What is your name?
Nicola
2. What is your current position with Cook Medical and how long have you been in this position?
I have worked with Cook Medical for 25 Years, starting out as a Sales representative and progressing to my current role as Regional Manager for Italy and Malta.
3. What is a typical day like for you?
Every day is different for me. My job involves a lot of travel, meeting our customers, building and maintaining relationships, attending various congresses and workshops both in Italy and outside and liaising with my team of Sales Representatives all the while continually striving to keep up to date with market changes and needs.
What remains consistent every day however, is that I start each new day knowing that I still have so much to learn from every situation and knowing that as Cook taught me: being part of this company sets us apart.
4. What, in your opinion, makes Cook Medical a unique company?
To me it means to shoulder the loyalty, and integrity of those who have gone before us and those present today. It means having absolute confidence in the future and in the ability of the devices we produce to a world that is in need.
Our ultimate goal is the welfare of the patient and that means to provide each patient with the latest technology that they each deserve. Cook is an innovative company and patient care is one of its core values, and this is what drives us to continually improve current products, and develop new products.
5. What about Cook Medical makes you most proud?
Definitely loyalty. If you were to walk through any Cook company globally, you would meet numerous employees with more than 10 years of service, who still enjoy each day! Cook is a Team. Dependability, sincerity…all of those things that make you, as an individual, proud that you are a part of this "Team".
In my role I also have the honour of meeting patients whose lives have been enhanced or prolonged as a direct result of a Cook device. Seeing this contentment in the eyes of a patient makes me extremely happy and proud.
6. We are constantly striving to be innovative in Cook Medical. Tell me how you see this in action in the field.
As I work in the field, I get first hand feedback from both the healthcare professional and the patient. This coupled with years of experience highlights the fact that education is paramount to our success. Cook prides itself on education. To offer education to healthcare professionals and ultimately each patient on the quality of each device we manufacture. We like to think outside the box in order to find the solution for each individual situation. Each situation is different, and it is our goal to meet that difference.
---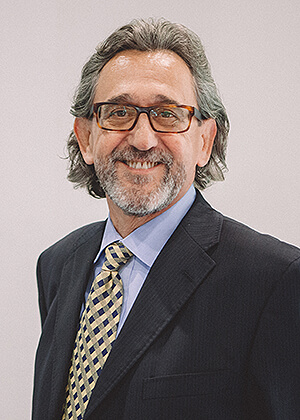 1. Posso chiederle il suo nome?
Mi chiamo Nicola
2. Quale posizione ricopre attualmente in Cook Medical e da quanto tempo svolge questo incarico?
Lavoro con Cook Medical da 25 anni e ho iniziato come rappresentante commerciale, avanzando fino a occupare il mio attuale ruolo di Regional Manager per Italia e Malta.
3. Come si svolge una sua giornata tipo?
Ogni giorno è diverso per me. Il mio lavoro comporta molti viaggi, riunioni con i clienti, la creazione e il mantenimento delle relazioni, la partecipazione a diversi congressi e seminari in Italia e all'estero e il collegamento con il mio team di rappresentanti commerciali, cercando continuamente di mantenermi aggiornato rispetto ai cambiamenti e alle esigenze del mercato.
C'è però un aspetto che resta sempre costante: inizio ogni nuovo giorno sapendo che ho ancora molto da imparare da ogni situazione e che, come Cook mi ha insegnato, essere parte di questa azienda è ciò che ci contraddistingue.
4. Che cosa, a suo giudizio, fa di Cook Medical un'azienda unica?
Per quanto mi riguarda sta tutto nella lealtà e nell'integrità di coloro che ci hanno preceduto e di chi è presente oggi. Abbiamo un'assoluta fiducia nel futuro e nelle potenzialità dei dispositivi che produciamo per un mondo che ha specifiche esigenze.
Il nostro obiettivo finale è il benessere del paziente e ciò significa fornire a tutti i pazienti la tecnologia all'avanguardia che ciascuno di essi merita. Cook è un'azienda innovativa e la cura del paziente è uno dei suoi valori fondamentali: è questo che ci sprona continuamente a migliorare i prodotti esistenti e a svilupparne di nuovi.
5. Che cosa la rende più orgoglioso di Cook Medical
In assoluto la lealtà. Se visitasse una qualsiasi filiale Cook nel mondo, troverebbe molti dipendenti con alle spalle oltre 10 anni di servizio che vivono ancora con entusiasmo ogni giorno. Cook è un team. Affidabilità, sincerità… sono tutti aspetti che, come individuo, sono in grado di renderti orgoglioso di fare parte di questo "team".
Nel mio ruolo, ho anche l'onore di conoscere i pazienti le cui vite sono state migliorate o prolungate direttamente da un dispositivo Cook. Vedere la soddisfazione negli occhi di un paziente mi rende estremamente felice e orgoglioso.
6. In Cook Medical ci impegniamo costantemente per essere innovativi. Ci parli di come vede questo aspetto sul campo.
Quando lavoro sul campo, raccolgo in prima persona il feedback sia dei professionisti del settore sanitario sia dei pazienti. Questo, unito agli anni di esperienza, sottolinea il fatto che la formazione è indispensabile per il nostro successo. Cook è orgogliosa delle proprie capacità formative. Ai professionisti del settore sanitario e in ultima analisi a ciascun paziente offriamo tutte le informazioni in merito alla qualità di ogni dispositivo che produciamo. Ci piace pensare fuori dagli schemi per trovare la soluzione per ogni singola situazione. Ogni situazione è differente e il nostro obiettivo è rispettare questa differenza.