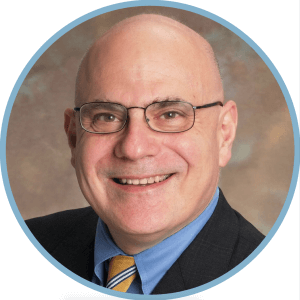 Tim Buchman, PhD, MD, is the current editor-in-chief of Critical Care Medicine (CCM), a peer-reviewed, publication leader in critical care medicine. CCM covers all specialties for acute and emergency care, such as chest physicians, surgeons, paediatricians, pharmacists/pharmacologists, anaesthetists, and critical care nurses.
Dr Buchman is also the founding director of the Emory Critical Care Center (ECCC) in Atlanta, Georgia in the U.S., a program that is integrating ICUs throughout the Emory Healthcare system and bringing together clinicians and investigators from diverse disciplines to conduct research to define best clinical practices and inform public health policy. Currently, the ECCC offers adult surgical intensive care, medical intensive care, cardiothoracic surgical intensive care, neuroscience critical care, and cardiac care in three of Emory Healthcare's six hospitals.
---
New technologies, studies, and research are imperative for the progression of science. We talked to Dr Buchman to see how CCM is adapting its policies for publishing these new discoveries.
How do you determine what reaches priority for publication in CCM?
Dr Buchman describes three characteristics that CCM requires for publication: innovation, generalisability, and the ability to change practice.

What is Critical Care Medicine doing to modernise its editorial policy?
'Transparency is the key to all clinical trials', says Dr Buchman. He explains how CCM verifies the results of trials they might consider publishing.

How should data from studies be released in order to encourage further discussion?
Dr Buchman explains the importance of allowing additional, third-party evaluation once studies are published.

How should scientists balance passion for their projects with a commitment to the overall advancement of science?
'There is a difference between a good scientist and a great scientist', says Dr Buchman. A great scientist understands that his or her work may not always be fruitful.

Dr Buchman is an independent physician with no financial ties to Cook Medical.
---
Get stories like these sent to your email.
Sign up for our quarterly email newsletter to receive physician stories, product news, training opportunities, and more in your inbox.