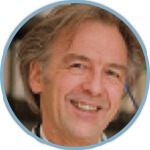 Christoph A. Nienaber, MD, PhD, is with Royal Brompton Hospital, Interventional Cardiology & Aortic Centre, The Royal Brompton & Harefield NHS Trust in London, United Kingdom.
As a direct consequence of demographic changes and an aging population, along with an increasing awareness of the disease and better diagnostic logistics, the true (population-based) incidence of acute aortic syndrome is rising, with up to 35 cases per 100,000 persons per year in the 65- to 75-year-old age group.1
Whereas open surgery with cardiopulmonary bypass is the main therapeutic option when the proximal ascending aorta is involved, open surgical approaches have essentially failed in the setting of dissection confined to the distal arch or descending aorta.2 Although type B or distal dissection does not usually present with immediate, life-threatening complications, this condition is nonetheless threatening life with delayed mortality and morbidity.
In the setting of complications, such as malperfusion from obstruction of any side branch or the aorta itself, contained rupture (with extra aortic blood collection), or inflammatory signs of impending ruptures, thoracic endovascular aortic repair (TEVAR) has emerged as the first-line therapeutic option with promising results and a recent class I level of evidence C recommendation.2-5
In the absence of signs of obvious life-threatening complications and with adequate response to blood pressure-lowering medications, a more elective approach appears sensible today, including a careful work-up with a focus on any signs of progression or ongoing aortic inflammation.6 Such an approach should involve high-resolution electrocardiogram-grated imaging at discharge, with follow-up after 3 months (possibly by CT in combination with 18-fluorodeoxyglucose positron emission tomography to trace evidence of progression, expansion, or ongoing inflammation). Recent data suggest that elective, individualized TEVAR within the window of opportunity (plasticity) of approximately 100 days is the right therapeutic decision, as remodelling of the aorta is more likely to be successful within this subacute time frame.
Published evidence from registries and randomized studies confirms a long-term stabilizing effect of preemptive placement of tailored stent grafts in patients without classic criteria of complications.7-9 The consideration of active endovascular treatment in lower-risk patients, however, requires even more careful TEVAR procedures, optimized and individualized dissection-specific endovascular devices, and a skillset to deal with complications. A hybrid intervention suite, a team approach, and an option to convert to proximal aorta/cardiac surgery if needed, should become standard in order to manage potential complications (eg, retrograde dissection, 2% to 6% in the United States).
To ensure the highest standard of care and optimal patient safety, regional centers of care for aortic diseases/dissections may be a solution. A similar network model for organized care of acute coronary syndrome has been extremely successful in fighting heart attacks in the Western world and has already been used in the management of ruptured abdominal aortic aneurysms in the United Kingdom.10
Along with promising and emerging treatment options for aortic dissection, an even more important concept is a lifelong surveillance effort, which must include the patients and the medical community. Any aortic center should run a follow-up clinic and offer a surveillance program.
Finally, preventive actions (such as elimination of hypertension and some form of genetic profiling for asymptomatic aortic diseases) will be needed in the near future, if not today. This is particularly relevant when we consider the mounting evidence of high incidences of dissection and its precursors in some Asian populations with a high prevalence of untreated or undertreated arterial hypertension.
Get stories like these sent to your email.
Sign up for our quarterly email newsletter to receive physician stories, product news, training opportunities and more in your inbox.
Prof. Nienaber is an independent physician with no financial ties to Cook Medical.
Howard DP, Banerjee A, Fairhead JF, et al. Population-based study of incidence and outcome of acute aortic dissection and premorbid risk factor control: 10-year results from the oxford vascular study. Circulation. 2013;127:2032-2037.
Fattori R, Cao P, De Rango P, et al. Interdisciplinary expert consensus document on management of type B aortic dissection. J Am Coll Cardiol. 2013;61:1661-1678.
Erbel R, Aboyans V, Boileau C, et al. Corrigendum to: 2014 ESC Guidelines on the diagnosis and treatment of aortic diseases. Eur Heart J. 2014;35:2873-2926.
Nienaber CA, Clough RE. Management of acute aortic dissection. Lancet. 2015;385:800-811.
Hanna JM, Anderson ND, Ganapathi AM, et al. Five year results for endovascular repair of acute complicated type B aortic dissection. J Vasc Surg. 2014;59:96-106.
Sakalihasan N, Nienaber CA, Hustinx R, et al. (Tissue PET) Vascular metabolic imaging and peripheral plasma biomarkers in the evolution of chronic aortic dissections. Eur Heart J Cardiovasc Imaging. 2015;16:626-633.
Fattori R, Montgomery D, Lovato L, et al. Survival after endovascular therapy in patients with type B aortic dissection; a report from the International Registry of Acute Aortic Dissection (IRAD). JACC Cardiovasc Interv. 2013;6:876-882.
Nienaber CA, Kische S, Rousseau H, et al. Endovascular repair of type B aortic dissection: long-term results of the randomized investigation of stent grafts in aortic dissection trial. Circ Cardiovasc Interv. 2013;6:407-416.
Brunkwall J, Kasprzak P, Verhoeven E, et al. Endovascular repair of acute uncomplicated aortic type B dissection promotes aortic remodelling: 1 year results of the ADSORB trial. Eur Heart J. 2013;27:489-498.
Clough RE, Nienaber CA. IMPROVEd quality of life and lower cost with an endovascular strategy for ruptured abdominal aortic aneurysms – impact on daily practice. Eur Heart J. 2015;36:2031-2033.