As the New Year celebrations fade and 2016 starts, it is a good time to consider how we should approach our business goals for the coming months while building on last year's successes. Our goal as an HBS team for 2016 is to continue to help our customers achieve their efficiency goals, either through starting the discussion or working on ongoing projects. Creating a more efficient procurement process is increasingly being identified as a key strategy for healthcare providers to reduce costs.
I recently had the pleasure of attending the Healthcare Supply Association annual conference in Solihull (UK). I summarised the main discussion points of the event in a previous post, but the conversations showed me the opportunity is becoming very apparent for procurement to take the lead in strategic planning on initiatives that save money and prevent waste.
Efficient procurement
There are three elements to efficient procurement that are clear from my healthcare supply chain discussions in 2015:
Supplier relationships
Clinical engagement
Collaboration
For a supplier relationship to work, procurement needs to be proactive and seek out suppliers who are looking to have conversations beyond price per product and who want to understand the total value. Suppliers, next to clinicians, are the stakeholders that procurement needs to engage with to initiate real change within a healthcare provider.
Both procurement and suppliers need to work with clinicians on what is the best outcome for the patient, even if that means considering a different supplier for certain products or clinical areas. Finally, collaboration between suppliers, procurement, clinicians and healthcare providers is vital for success. Sharing best practices and learnings amongst procurement teams in different hospital systems is important as well. One team in one hospital can't make effective change in isolation. I have seen isolated procurement projects reach limited levels of success frequently, so I believe collaborative projects are the future.
As a supplier, we ask healthcare providers to think outside the price box in 2016 where possible. There are suppliers out there who are willing to have the right conversation and help, not hinder your goals for the year ahead.
How would you like suppliers to work with you? Tweet us your comments @cookhealthbiz
Read more
My Top 5 Takeaways from HCSA 2015
Welcome to Martin's healthbiz blog!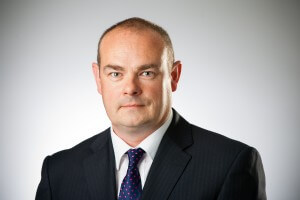 Martin Matkin, currently the director of Healthcare Business Solutions for Cook Medical in Europe has been with Cook for more than 18 years. He started as a medical sales representative and has since served in a variety of sales management and business leadership roles. Martin received his Master of Science in Management from the Leicester Business School and is a member of the Chartered Institute of Marketing currently holding the Chartered Marketer status.