We met with Paula, a project manager for Cook Medical's Healthcare Business Solutions (HBS) team, to learn more about her Cook story.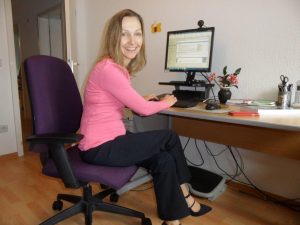 How long have you been with Cook?
I've worked for Cook Medical for close to eight years now, initially as a customer service manager in the European Shared Service Centre in Limerick, but since 2015 I've been a member of the HBS team as a project manager. However, given my Lean Six Sigma background, I find I am increasingly (and happily) involved with different Cook functions to guide and support implementation of their Continuous Improvement programmes.
As a HBS project manager, what does your job entail?
Project managers are change agents, so I generally am responsible for taking something that poses a problem to our business and improving it. I have led not only HBS-specific projects but also EMEA projects, such as data protection.
What's your favourite part of your job?
My job is very varied and gives me the opportunity to connect with many different Cook functions, both locally and globally.
What keeps you inspired?
That there is an unending supply of problems and challenges to be resolved and that I have helped our teams and functions learn new skills in order to do just that.
Looking ahead, what new and exciting challenges are you passionate about in your field or area of work?
Cook Medical is continually evolving, and Continuous Improvement methodologies are being increasingly used. I feel I can add significant value in this space and, in fact, have already started to do so.
Lastly, what is one interesting fact about yourself?
I like "safe danger"—which sounds like a contradiction in terms, but it isn't really. I did a tandem ski dive about two years ago, and the latest safe-dangerous endeavor was a mega zipline at 120 meters above one of Germany's largest dams with 1 kilometer of scary fun, travelling as fast as 90 km/h.
Safe danger for me something that I believe I will survive but still petrifies me.
Want to know more about us at Cook Medical? Join the conversation, and follow us on Twitter @cookhealthbiz or @cookmedicalEU