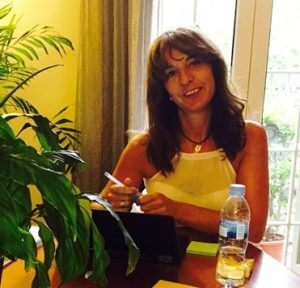 We chatted with Margarita, a corporate tenders executive (CTE) for Cook, to learn more about her Cook story.
How long have you been with Cook?
I have been with Cook since 1981: 36 years. When I started in 1981, there were only two Cook employees in the Cook office in Spain: myself and the general manager. I did most of the office work and our general manager handled the sales at that time. We then grew to more than 50 employees in our Spanish office. As our company began to grow, I became office manager for the local office, working with the tenders and pricing departments. Soon after, I took the position of key account manager and then corporate tenders executive (CTE). I have been a CTE since 2009.
As a CTE, what does your job entail?
My main job as a CTE is to understand the tender environment in Spain. This includes understanding tender opportunities, regulatory matters, and legislation. I work to solve any issues that might arise. In addition, I work closely with the European shared service centre to help support our tenders department, our regional managers, and our sales representatives in our strategic business units (SBUs). Specifically, I help to review tenders conditions and awards, improve tenders documentation, coordinate pricing groups for the SBUs, manage EDI requests, and train our business unit personnel on the tenders process and procurement legislation.
What's your favourite part of your job?
I like that I am in contact and collaborating with many different people internally within Cook and externally with customers. I find it exciting to work across the SBUs as it gives me a high-level view of what is happening within the company.
Looking ahead, what new and exciting challenges are you passionate about in your field?
I'm looking forward to what's ahead for our company. As a company, we are seeking out new opportunities and looking for ways to improve and grow. As we do this, I'm specifically excited about new customer account opportunities.
What keeps you inspired?
In general, I am a self-motivated person. However, the people around me keep me inspired. I'm also inspired by our company. I'm inspired to work for a company that has a good reputation, is always trying to improve, and is looking towards the future.
Lastly, what is one interesting fact about you?
I am a flexible person and always ready to adapt to change. In my personal life, I like to live simply. I'm passionate about outdoor sports, the beach, travel, and animals. I enjoy being with good friends, eating good food, and drinking good wine. As someone once said, at the end, what matters are not the years in your life, but the life in your years.
Want to know more about us at Cook Medical? Join the conversation @CookHealthBiz or @CookMedicalEU