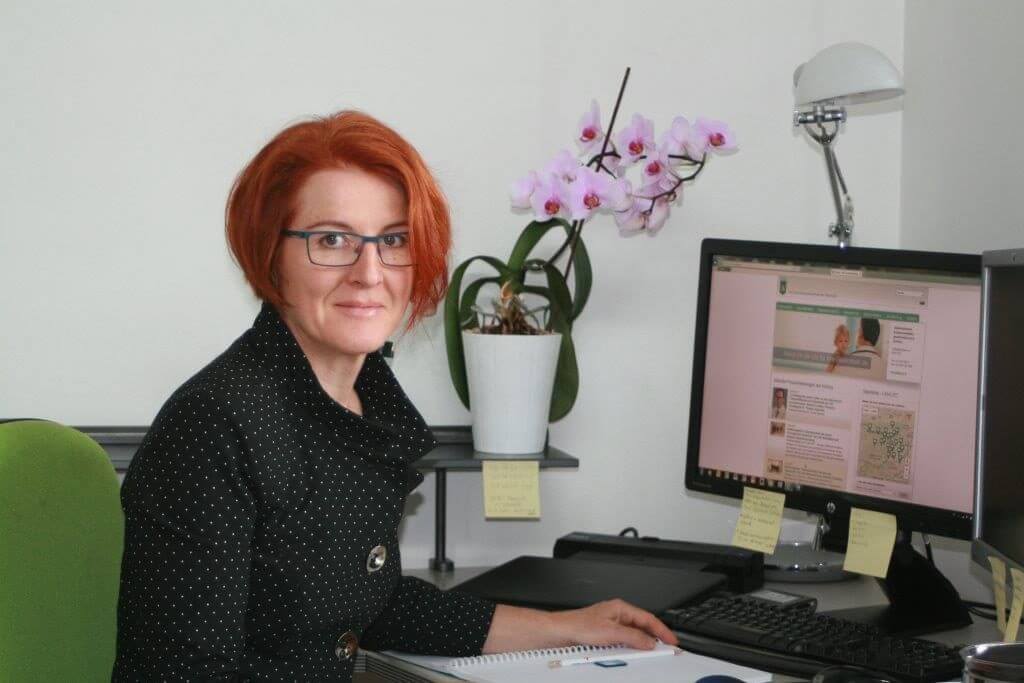 We talked with Claudia, a Healthcare Business Solutions (HBS) manager, to learn more about her Cook story.
How long have you been with Cook?
I started with Cook in January of 2008 in Cook Austria. I became a corporate account executive (CAE) and, since 2014, I have been the HBS manager for the DACH market which consists of Germany, Austria, and Switzerland. I still hold the CAE position for Austria and the other CAEs from the DACH region report to me.
As an HBS manager, what does your job entail?
I work to support the CAEs and Cook Medical's clinical specialties in the local markets, communicating on the business in these markets, what challenges we are facing, our business needs, and how we can improve to better align with our customers.
Our ultimate goal is to drive efficiencies in the local markets and do business more effectively with our customers in an ethical and compliant way. My team and I work with various departments and functions at our Shared Service Centre in Ireland to accomplish this, e.g. Customer Service, Reimbursement, Finance, Logistics, Tenders & Contracts, Legal and IT.
What's your favourite part of your job?
My favourite part of my job is the variety that I'm faced with every day. No day is the same as the day before. I'm learning new things every day and have new things to consider at any moment. I value working cross-functionally and with various different departments within Cook. I also appreciate my balance between travel and desk work and specifically enjoy meeting with customers, learning about customer challenges, and discovering how we can better align with customers.
Looking ahead, what new and exciting challenges are you passionate about in your field?
I'm looking forward to digitisation: the day when all technology is connected. Across the industry, hot topics such as e-health, big data, electronic patient files, and industry 4.0 are constantly being discussed. I look forward to the day when all systems are integrated and linked together. This will fundamentally change the way we do business and will also have a huge impact on how patients will be treated. I'm excited to be a part of Cook when we integrate with all these new systems.
What keeps you inspired?
The opportunity to meet different people from different countries and cultures keeps me inspired. We all have the same goal, to improve healthcare, even though we may speak different languages or have different perspectives. At Cook, we have the opportunity to make a difference and continuously improve in order to create a better future.
Lastly, what is one interesting fact about you?
I'm a self-motivated, ambitious, and curious person. I don't feel comfortable in an environment of continuous stagnancy. I need to always be learning something new or doing something different.
I spend most of my free time playing sports, my favourite being golf because of the mental and physical challenge. I also love being outside, specifically gardening and watching things flower and grow.
Want to know more about us at Cook Medical?  Follow us on Twitter and join the conversation @CookHealthBiz or @CookMedicalEU.