E-commerce can help improve patient safety, drives efficiency, removes cost and helps customers and suppliers manage their inventory.
Surprisingly as the table below shows ordering through fax, post and phone remains the way hospitals prefer to order in Europe. But why is this?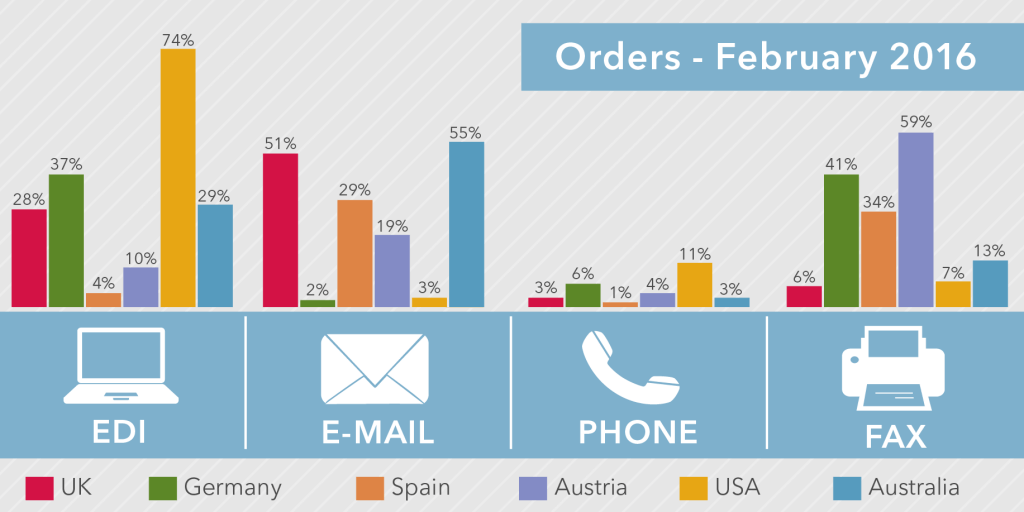 In the UK there is a government supported e-procurement agenda, while in other European countries' health care providers, both public and private, are more dependent on market forces. They are not under pressure from government to make improvements in e-procurement.
European healthcare is a fragmented market with each country having its own systems coupled with different health agendas. However, as discussed in a previous post, creating a more efficient procurement process is increasingly being identified as a key strategy for healthcare providers to reduce costs.
One of our goals in HBS is to support customers to create an end to end touchless purchase to pay experience and all ordering and invoicing would happen within a single system. There would be no need for manual updates or data entry, errors and invoice disputes. At the moment we are currently working on a pilot project, at St. James' Hospital, Dublin and I look forward to sharing the results of this exciting project in the future.
We work with our customers globally to find solutions that enable them to drive efficiency; e-commerce is part of our approach. This has worked well with customers in Europe, for example we enabled the procurement team at LKH-University Hospital Graz, Austria to make savings and drive efficiency through on an invoicing consolidation program. Instead of receiving separate invoices from Cook's clinical divisions, they now receive one monthly invoice from Cook.
Collectively  European health care providers and suppliers need to move from traditional ordering by phone, fax and post to EDI as practiced in the U.S. This is a massive challenge in terms of resources, investment in technology, change management and training for procurement and hospital staff; as well as a change in thinking on the suppliers approach to selling.
There is no one size fits all approach in aligning the different systems in Europe. Fragmentation of systems and local variations will be one of the big barriers, making it difficult and costly for suppliers to cope with the market complexity of EDI. However, there is great potential through GS1 standards to streamline ordering and invoice data.
GS1 standards are being widely adopted by healthcare organisations globally to give a common language for sharing supply chain data. Cook Medical is working hard on integration of GS1 standards which will benefit our customers' supply chain processes.
As we move to interact with customers through EDI, we would love to hear our customers' challenges in these areas and your thoughts on the subject. You can share your experience by tweeting me @cookhealthbiz.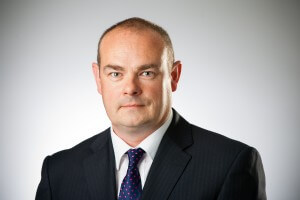 Martin Matkin, currently the director of Healthcare Business Solutions for Cook Medical in Europe has been with Cook for more than 18 years. He started as a medical sales representative and has since served in a variety of sales management and business leadership roles. Martin received his Master of Science in Management from the Leicester Business School and is a member of the Chartered Institute of Marketing currently holding the Chartered Marketer status.