Did you know only 7.5% of an EU country's healthcare budget on average is spent on medical devices*? Even still, some procurement teams across the United Kingdom and beyond are tasked daily with driving down their supplier's prices rather than using their capabilities, contracts, and experience to better their patient care.
At Cook Medical, we understand that health systems need to cut their budgets. However, we encourage them to rethink the emphasis they are putting on individual product prices. Consider looking at supply chain efficiencies, e-procurement, whole life-cost of products, and patient benefits rather than just price.  Bradford Teaching Hospitals NHS Foundation Trust is one customer who has seen the benefits of taking this approach.
Mr Ali Ali, head of procurement at Bradford, recently told National Health Executive, "There's a correlation between spend and risk.  If it's high-spend but low-risk, I might be more interested in the cheapest commodity – for example, stationary products.  But for high-end medical devices, for invasive products where patient safety is an issue, you have to factor in the risk – the relationship with a supplier needs to be seen in a completely different way."
Click on the image below to read the full story.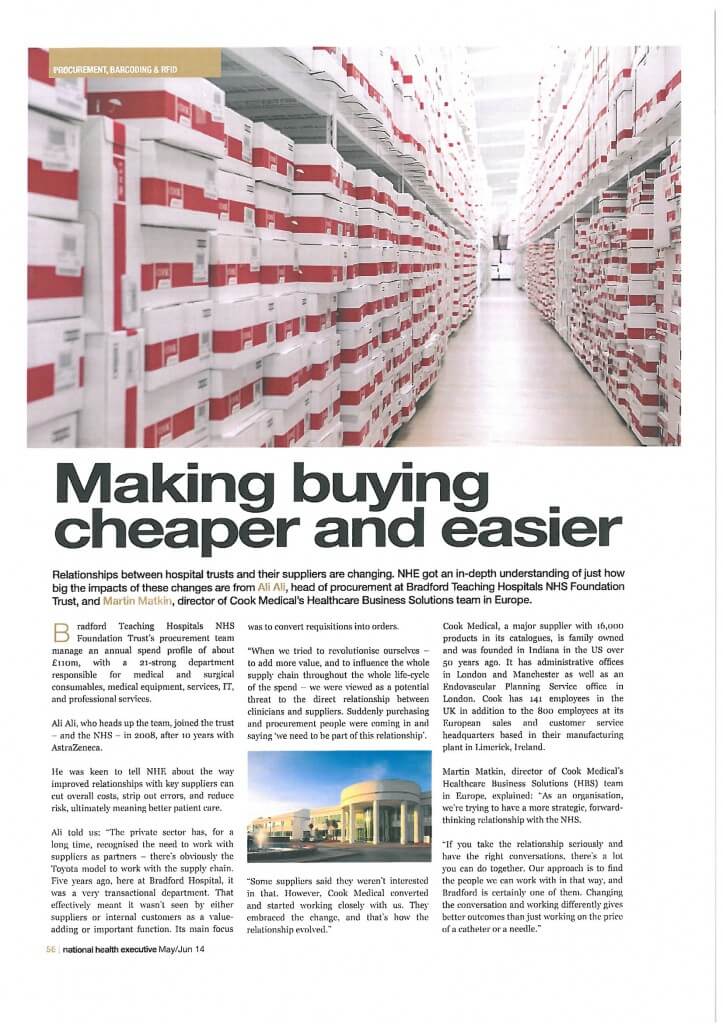 *Eucomed calculations based on the data obtained from the National Associations of 15 countries for the latest year available.